This year's Options Lab summer students, Ivan Qian, Archchana Arulananthan, Emma Monti and James Lisondra participated in the Keenan Research Summer Student program's poster competition on July 26th, 2023. This group is joined by Siham Mohamud and Monica Rudd, two other summer students in the lab. This annual gathering brings together summer students from various departments across St. Michael's Hospital and the Keenan Research Center to provide an update on their ongoing research projects in a visual format. Each student discusses their current findings with 2 judges and is given the opportunity to engage and network with their fellow research colleagues.
Thanks to our wonderful summer students, the Options Lab was well represented in this year's competition. Congratulations to Ivan, Archchana, Emma, James, Siham and Monica for their hard work this summer and for presenting their work!
Ivan's project title: Assessing the association between problematic drug use and HIV PrEP acceptability/uptake over two clinical studies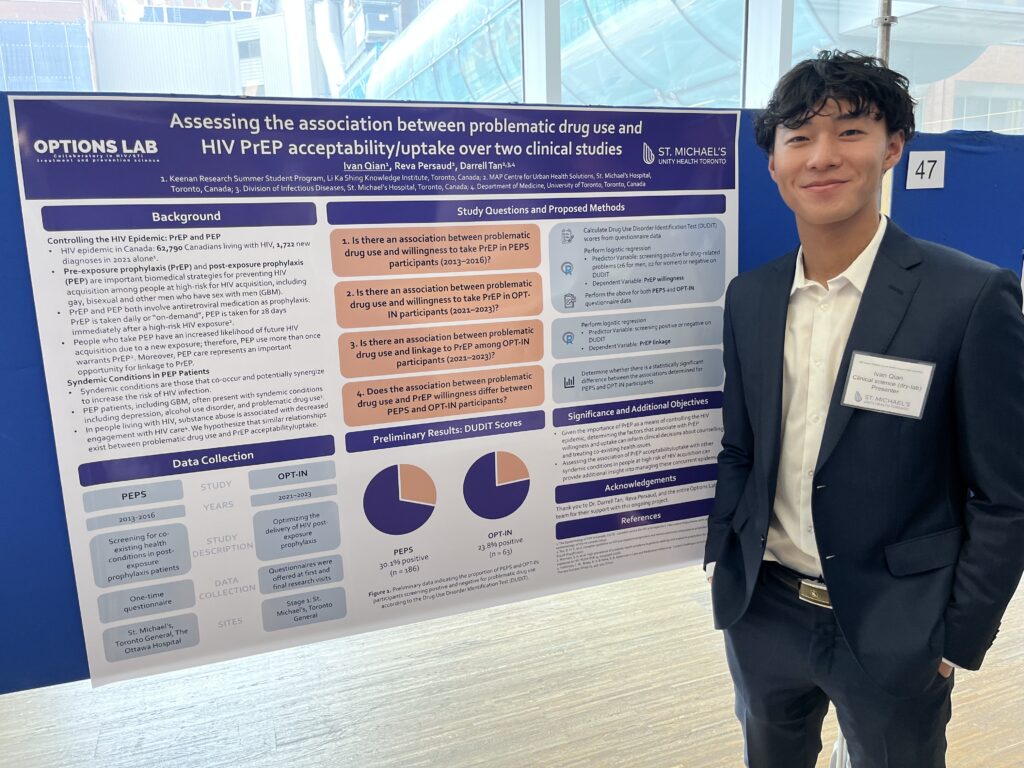 Archchana's project title: "Enhancing Patient-Provider Discussion and Prescription of Long-Acting Injectable Antiretroviral Therapy: A Paper Reminder Intervention"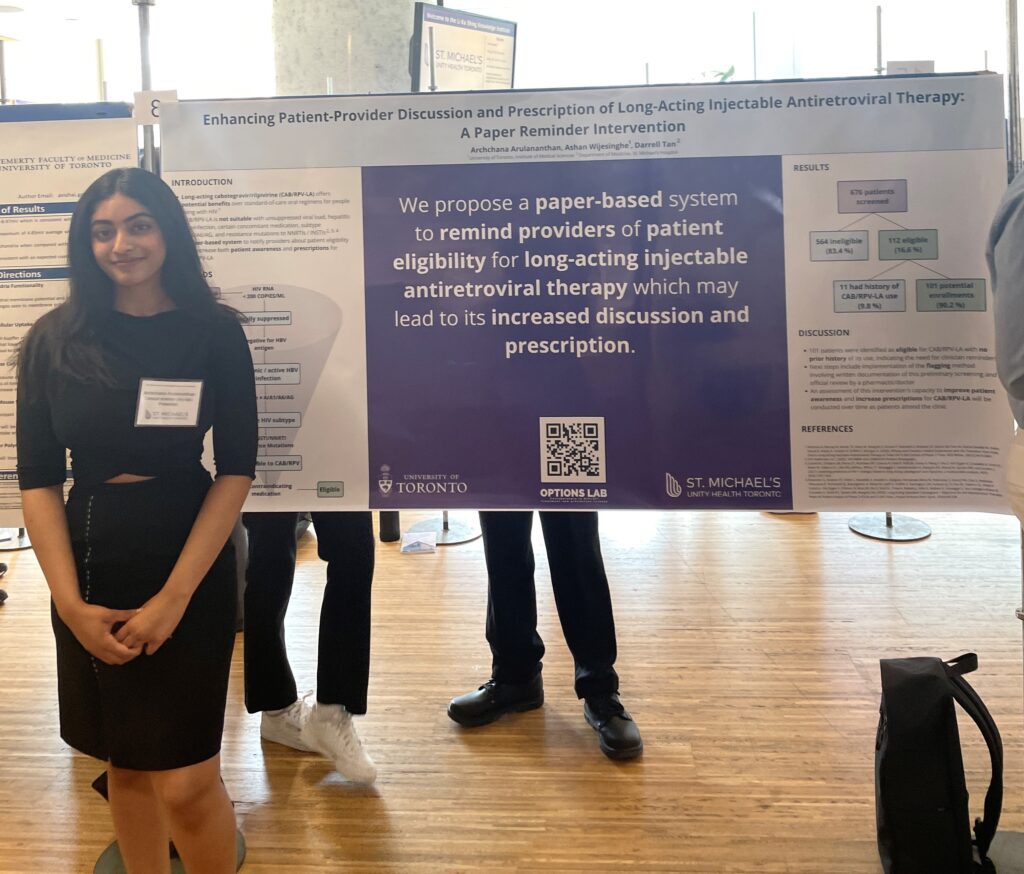 Emma's project title: "Hepatitis B Prevention Interventions During HIV PEP Visits: A Retrospective Chart Review"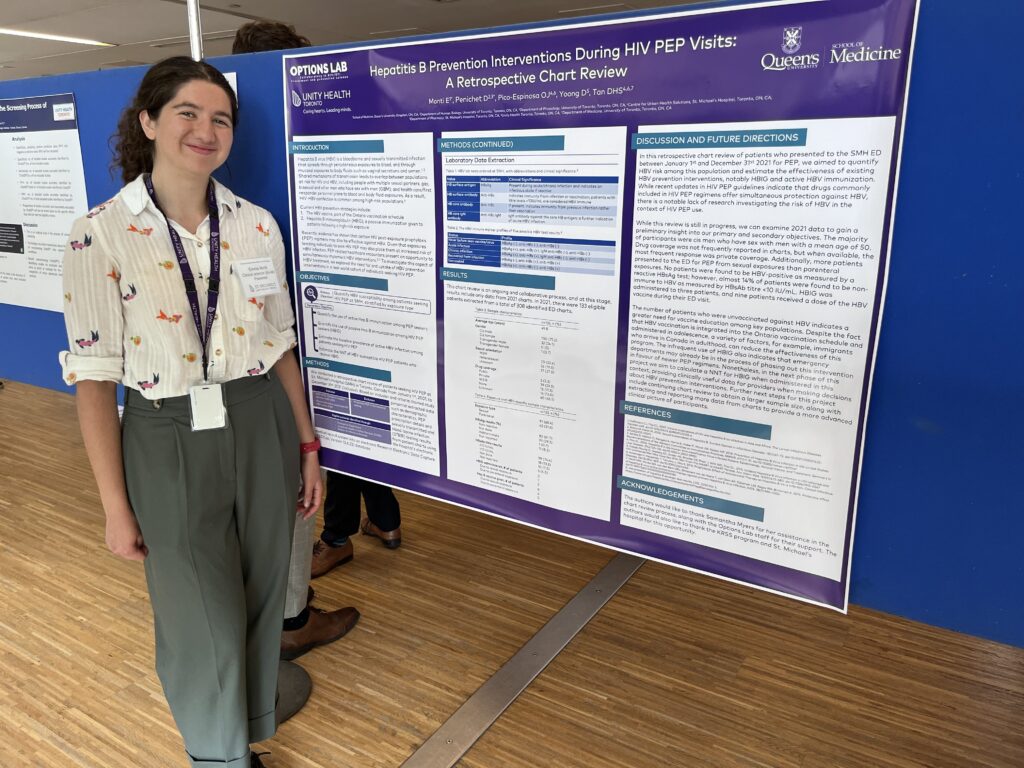 James' project title: "Exploring the frequency of monitoring renal function in patients on HIV pre-exposure prophylaxis regimens containing tenofovir disoproxil fumarate"