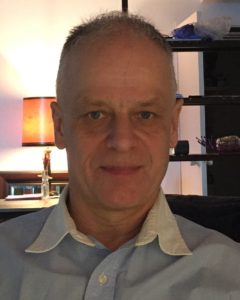 Pawel Kostyrko
COVID-19 Research Coordinator
Pawel graduated from Medical School in Warsaw, Poland. For last 20+ years he has been working at St. Michael's Hospital as a clinical researcher in the field of stroke care and prevention.
In his years, as a member of the Acute Stroke Response Team at St. Michael's Hospital, he engaged in planning and implementation of the current acute stroke care. Lately, he became interested in neurodegenerative diseases of the brain, and became an active member of Ontario Brain Institute.
Pawel is pleased to join the Options Lab team in COVID-19 research, as a Clinical Research Coordinator in the CATCO trial, along with Khrystyna.